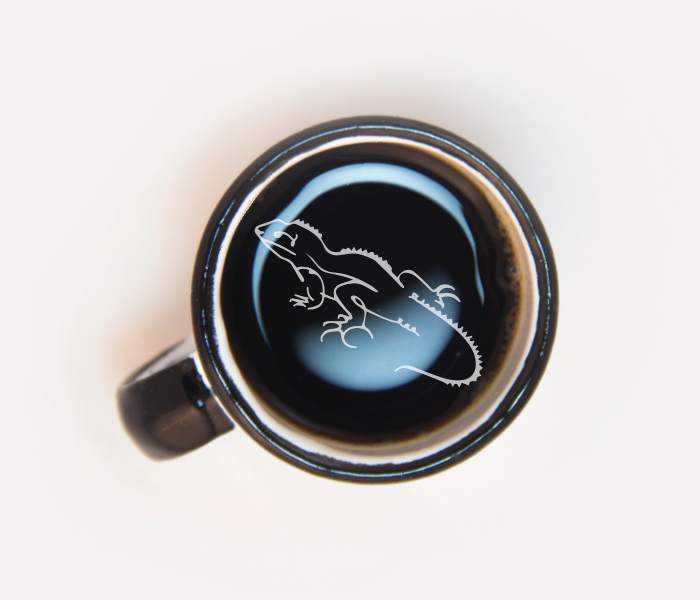 "It just tastes better"
Locally owned and made right here in New Zealand. Tuatara Coffee is all that. Our coffee is fair traded and we batch roast to ensure freshness and bold flavour.
Now available New Zealand wide for you to savour at home and also to the wholesale market – retailers, hospitality and accommodation industries.
Tuatara Coffee also supports a true living dinosaur that only resides in New Zealand, the Tuatara.
Coffee with a Cause
The Tuatara is the most primitive reptile in existence – a true living dinosaur, found only in New Zealand.
We donate to Tuatara conservation and are proud sponsors of the West Coast Wildlife Trust and Natureland Trust, Nelson.
Our Beans and Blends
We use a wide range of raw beans including fair traded and organic beans from South America, Asia and Africa.
We cater to all styles and believe we have a blend to suit every market. We have developed five blends as well as having single origins available and are constantly striving to develop our product range.
Tuatara Coffee comes in various sized bags and in sachets. Available as Beans or Ground for Plunger, Filter or Expresso.
A few of our favourites
Below are a taste of some of our amazing blends.
Feel like a coffee?
How about one that is 100% Kiwi owned and fair traded?
Tuatara Coffee is all that. We batch roast it to ensure freshness and bold flavour.
Our clients say, "It just tastes better".
We agree but we're totally biased. Please accept our invitation to try our coffee and see for yourself. Enjoy…